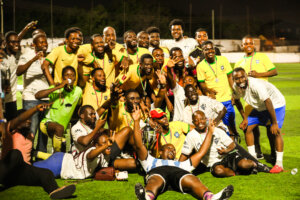 The Land Valuation Department of the Lands Commission has been crowned champions at the just-ended 2022 Four Division Soccer Gala.
The annual fun event took place Thursday, December 1, 2022, at the McDan La Town Park in Accra.
The fun-packed event brought together over 400 staff of the commission to an entertaining night of football and socialization.
From the blast of the whistle to the last kick of the games, players from all four divisions of the Lands Commission gave their all to win the tournament.
The Executive Secretary    Mr. James Dadson acknowledged the tournament is aimed at bringing all divisions under one umbrella, fostering unity, and promoting mutual respect among staff.
Mr. Anyindoho, Greater Accra Regional Lands Officer also underscored the importance of exercise for the health and mental well-being of staff.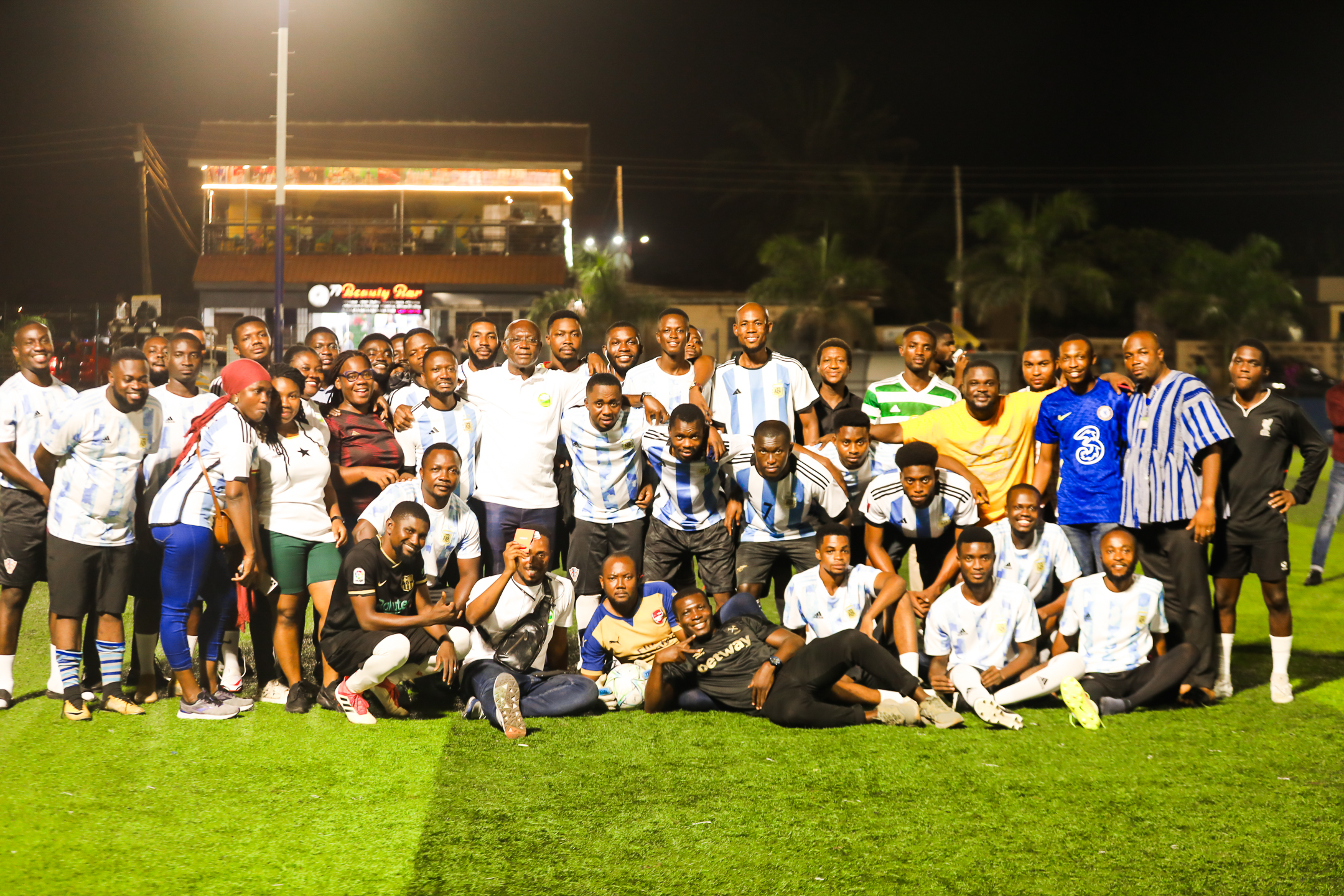 Both winners and losers shared their perspectives on the impact of the tournament on the work environment.
On his part, the captain of the winning team (Land Valuation Division) expressed their triumph and commended his team and the other divisions for turning out in their numbers for the event.
At the end of the match, LVD emerged victorious with PVLMD placing 2nd and LRD and SMD taking the 3rd and 4th positions.
Gracing the event were the Greater Accra Regional Head, Public, and Vested Land Management Division, Mr. Kwesi Owusu Peprah, Alhaji Iddrisu Abu Hannan, Head of Carto and Deputy Director of Operations, and other Unit Heads.